Sundance Vacations King of Prussia, PA
Another one of our six company-wide sales offices, and one of four in Pennsylvania, is the Sundance Vacations King of Prussia office. Just minutes outside of the city of Philadelphia, PA, this location has been open since 2004 and is run by Dan McGowan. If you live in the greater Philadelphia area, the employees at this location are more than ready to assist you with all your travel related needs!
The sales team here has won a number of awards including a Stevie Award for Best Sales Team in the Hospitality and Tourism category and shares the title of Best Places to Work in PA with our other sales offices in the state. Dan McGowan believes this recognition is thanks to our dedicated employees and knows that their determination to help travelers escape on vacation is what powers our success. "It's always been our goal to keep our clients happy!" said McGowan.
Our Sundance Vacations King of Prussia, PA location also has an area for children to play while attending the presentation. It has bean bag chairs, toys, books, and games for little ones to stay occupied. It also boasts a large glass window instead of a wall, so parents know their youngsters are entertained while they speak with our travel specialists.
Additional local attractions that are nearby our office include: The King of Prussia Mall, Valley Forge Casino Resort and Valley Forge National Park. Sundance Vacations is located just minutes off of the Pennsylvania Turnpike.

For door to door driving directions, enter your starting address below and click "Get Directions".
Driving Directions
Hours:
Tuesday-Friday: 5pm-9pm
Saturday: 10am-4pm
Sunday: Closed
---
If you need to speak with someone at our King of Prussia location Monday-Friday 9am-9pm or Sat 10am-3pm, just call: 1-800-355-4300. Also, visit the Sundance Vacations Facebook page for great vacation tips and news.
Members of the Chamber of Commerce: https://www.chamberofcommerce.com/king-of-prussia-pa/6323669-sundance-vacations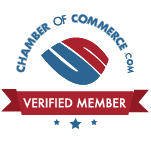 King of Prussia Travel Agencies
Sponsorships:
Philadelphia Union
Adventure Aquarium
Philadelphia Marathon
Philadelphia Ultimate Women's Expo
Run Rock n Roll Expo