You could win a trip to see the New York Yankees at Yankee Stadium.
Sundance Vacations is partnering with the Scranton/Wilkes-Barre RailRiders, to make a lucky fan's dream of attending A New York Yankees game.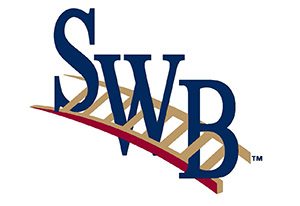 Trip Details:
4 Tickets to a Yankees Game
$50 Gas Card
Hotel Accommodations
RailRiders and Yankee swag bags to show your team colors at Yankee Stadium
---
For more information on our other promotional trip, head over to this page: "Sundance Vacations Promotional Trip Details"
OFFICIAL TERMS, CONDITIONS, & RULES
I consent and request to be contacted by phone (calls may be monitored and recorded), SMS messages, texts, mail and/or emails, by or on behalf of Sundance Vacations, Inc. and its affiliates, agents, contractors at the telephone number(s) and email address(s) provided, however such consent is not a condition of purchase.
ELIGIBILITY: Participants must be at least 25-years of age with a minimum annual household income of $50,000. Sponsor, employees, their immediate family members and individuals involved in any aspect of the Promotion are ineligible. One entry per household will be eligible.
SALES PRESENTATION/GIFT GIVEAWAYS: By entering this Promotion, you consent, request, and agree for Sponsor and its affiliates and co-sponsor dealership posted on display vehicle to contact you by phone (calls may be monitored and recorded), automated phone equipment and/or pre-recorded messages, mail, and e-mail about this Promotion and their travel and automobile related goods and services. If eligible, Sponsor may contact you to attend a sales presentation about Sponsor's travel-related goods and services. Attendees at the sales presentation will receive one (1) a one-week resort vacation to your choice of thousands of popular locations valued at $800-$1200. These gifts and any other Sponsor gifts may require advance reservations, may have blackout dates or limited availability and require a reservation fee as low as $100. TRAVELER MUST PAY TAXES, Miscellaneous fees; personal charges incurred by Traveler and/or Traveler's guests including, but not limited to, charges for food, beverages, personal services, personal supplies, and transportation. Sponsor gifts are not a prize that you have won and are subject to change at Sponsor's discretion. (Check out the latest promotional trip here) (updated 9.13.19)
OTHER: This Promotion is sponsored by Sundance Vacations, Inc., and its affiliates and co-sponsors (located in DC, IN, NJ, and PA) ("Sponsor"). By entering, you agree that disputes related to this Promotion will be governed by Pennsylvania law, and you consent to exclusive jurisdiction thereof by Pennsylvania's courts.